"When I first started the Academy, I felt nervous but I've made new friends and taken part in lots of extracurricular activities… which helped me get to know other students and teachers."
As part of our Enrichment Programme, we invite all students to attend a variety of after-school activities and clubs.
Reflecting our four values – Collaboration, Opportunity, Respect and Excellence – the programme provides students with a range of new experiences, with activities designed to broaden their horizons, and ensure the well-rounded development of our students.
These include clubs dedicated to chess, coding, creative arts, and various sports, and are open to all students in Years 7-10 (unless otherwise stated).
To attend, students should register their interest by signing up with the relevant member of staff.
City Extra starts immediately after the school day and runs on various days of the week on a rotating two-week timetable.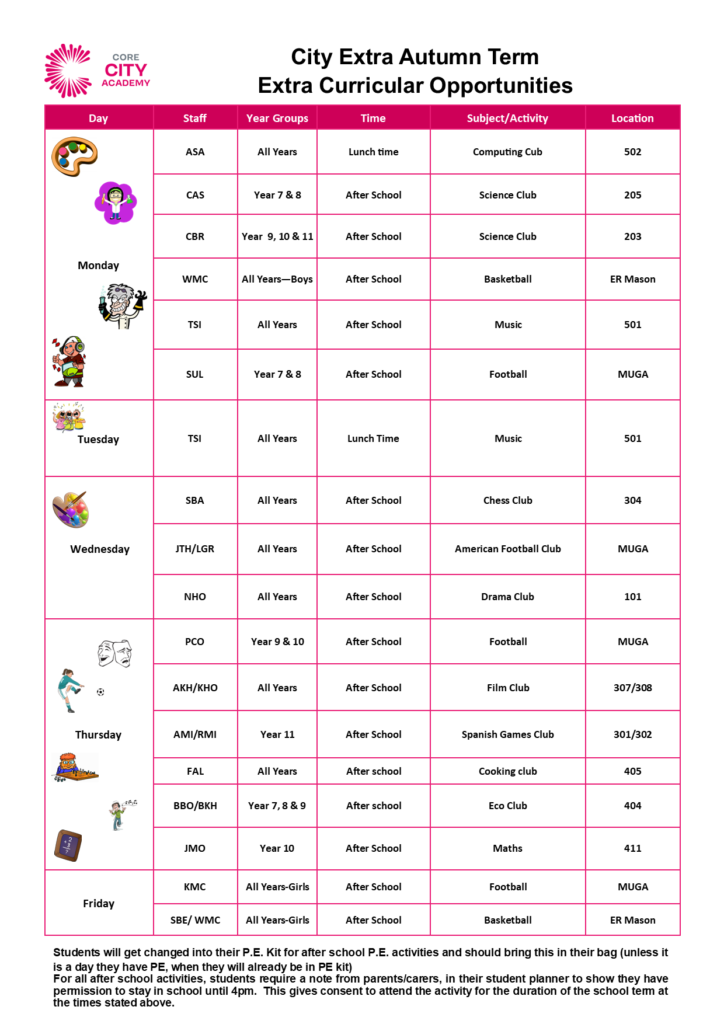 For more information, please contact [email protected]